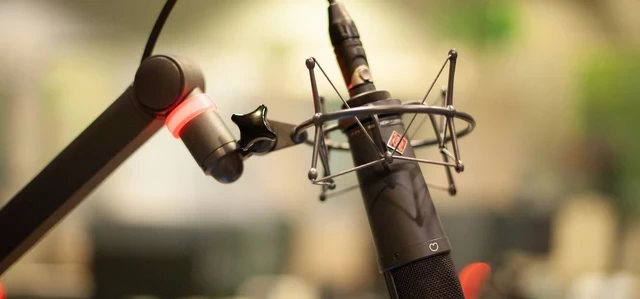 A walk in the parks
An interactive podcast where we take you on a tour of the parks and discover a varied collection of bird life.
Birding in Hyde Park
In this episode, join our own Charlie Linton as he takes a walk in London's Hyde Park with one of the UK's most prominent young birdwatchers, Dr Mya-Rose Craig. Charlie and Mya-Rose visit some of the wetland and woodland habitats of the park to discover many of the wonderful birds that live and forage in the Royal Parks, and chat about all things bird and nature related.
You can follow along the same route using our handy map with photos of the birds we spot. The route sticks to paths so is suitable for buggies and wheelchair users. The entire route is approximately 1.3 miles (2.1km).
The activities of our Help Nature Thrive project, including this podcast, have been made possible thanks to the support of the wonderful players of People's Postcode Lottery. Dr Mya-Rose Craig can be found at www.birdgirluk.com.
Published: Monday 18 September 2023
The Royal Parks Coronation Cast
A special limited series which looks back at coronations past and reveals what goes in to hosting a Royal celebration.
Welcome to The Royal Parks Coronation Cast, where we will be telling the story of The Royal Parks role in the Coronation of Their Majesties King Charles III and Queen Camilla, which we are very proud to be hosting within the parks on 6 May 2023.
Episode 3: The Big Day
In this episode join Anna Barry and Scott Smith live from St James's Park as they bring you all the highlights of the big day. They speak with those coming to the park to view the action, describe the Coronation Procession and chat with The Household Cavalry Museum and Commanding Officer of The King's Troop, Royal Horse Artillery.
Published: Monday 8th May 2023
Episode 2: Getting Ready
In this episode we explore what it takes to prepare the Royal Parks for events like the Coronation. We hear how it feels to have the eyes of the world on your work and learn how we make the parks look their best all year round. We also take you on a virtual walk down the grand processional route that is The Mall - pointing out items of interest along the way.
Published: Monday 1st May 2023
Episode 1: Looking Back
This time we're looking back at previous Coronations, exploring how the parks have been involved in these over the centuries – and we also chat to someone who attended the last Coronation in 1953.
Published: Monday 24th April 2023
Hidden Stories of The Royal Parks
A podcast series where we take a behind-the-scenes look at our eight Royal Parks.
From the Royal Observatory of Greenwich Park to the roaming deer of Richmond, together we'll explore 5,000 acres of historical parkland right in the middle of London. We will meet some of the incredible experts who work at The Royal Parks and discover the fascinating stories of these iconic green spaces.
Episode 16: National Tree Week
In this episode, recorded for National Tree Week, Community Learning Officer Laura Ashfield talks to tree expert and arboriculturist Greg Packman whose knowledge of and passion for trees is unmatched. Together they chat about his favourite trees in the park, finding out what makes them special and also uncover some of the traditional myths and folklore that surrounds some of our most beloved tree species.
Published: Friday 3rd December 2021
Episode 15: Parties in the Park
In this summer special, Learning Manager and music fan Richard Pering takes a look at the amazing concerts which have taken place in Hyde Park over the years. Joining him on his musical quest is someone who knows more than a little about how to host the world's biggest bands, Jess Chambers, Events Communications Manager for The Royal Parks.
Published: Tuesday 3rd August 2021
Episode 14: Helping Nature Thrive
In this episode, host Kristen Mueller delves into the many ways that we can help nature thrive in the parks. To help her she's joined by our Biodiversity Manager Peter Lawrence and Volunteer Officer Jo Hayward.
Peter is the person whose wide ranging job it is to promote the flourishing of plants and wildlife in all eight Royal Parks. Here he talks about habitat creation, wildlife conservation and how the parks can thrive as both havens for wildlife and for human recreation.
Jo, as her job title suggests, helps coordinate our brilliant Volunteer Rangers who carry out a vital role in the parks, keeping visitors informed about the parks and their wildlife. Jo tells us all about the deer in Richmond & Bushy parks and how best to enjoy them – by giving them space.
Published: Wednesday 7th July 2021
Episode 13: National Gardening Week with Grow2Know
In this episode, recorded for National Gardening Week, host Laura McMahon talks to Tayshan Hayden-Smith and Danny Clarke of charity Grow2Know.
Tayshan, a lifelong resident of the community around Grenfell Tower, founded the charity in 2017 to bring residents together through the power of collective action, creating green spaces in the community designed to uplift and unify. Danny Clarke, AKA The Black Gardener is a garden designer and TV presenter as well as being a Director of Grow2Know. Together they discuss the importance of horticulture to physical and mental health, the difficulties faced by people of diverse backgrounds in a mainly white and often affluent-seeming industry, how to make it appeal to all and how they're building an RHS Chelsea garden in honour of the Mangrove 9.
Published: Monday 26th April 2021
Episode 12: Women in The Parks
In this episode, recorded as part of Women's History Month, our Interpretation Manager Lucy Kellett explores the stories of some of the great women associated with The Royal Parks.
To do this she is joined by Claire Harris, Brompton Cemetery's Partnership & Community Outreach Officer. Claire's work involves researching and communicating the unique stories of Brompton's residents, among whom are Emmaline Pankhurst – founder of the Women's Social and Political Union, otherwise known as the Suffragettes. Starting with Emmaline, Claire and Lucy tell the tale of how voting rights for women were achieved as well as the stories of other extraordinary women who pushed the boundaries in their own fields, fighting for equality.
Published: Thursday 8th April 2021
Episode 11: The Secret Underworld of Ponds
Did you know that there are many lakes and ponds across the Royal Parks, with over 30 in Richmond Park alone? In this month's episode, we take a closer look at these underworlds and the unique creatures that live within them. We talk with ecology experts from The Royal Parks and the conservation charity, Froglife, to understand more about the importance of ponds, how we look after them, what things you can spot this time of year and how you can make your own pond at home.
Published: Thursday 18th February 2021
Episode 10: Wellbeing in Nature
In this episode, our interpretation manager Lucy Kellett looks at the importance of nature for our wellbeing. A timely episode, as we enter what is normally the  bleakest month of year in another lockdown in the UK.
She explores stories of the past including how kings and queens, such as Charles ll of England, used their parklands and gardens for their wellbeing up to 400 years ago, even giving rise to the naming of Constitution Hill in Green Park. So much of this incredible history helped shape the Royal Parks today. She interviews Community Learning Officer, Laura McMahon who tells us about how she uses nature to improve the wellbeing of participants in her projects and shares personal insight around how to get the most of our your daily walks.
Published: Thursday 28th January 2021
Episode 9: Holly Holidays in Richmond Park
In this month's festive episode, we explore the history of the Victorian Christmas. Anna King, the Centre Manager for the Holly Lodge Centre in Richmond Park, shares how they travel back in time to allow people to experience those traditions firsthand through their Victorian Christmas sessions. She also tells us more about their inspiring education programme, which focuses on connecting children and adults with special needs to the nature and history of Richmond Park.
Stay tuned at the end for Anna's top tips on where to visit in Richmond Park over the festive period.
Published: Monday 21st December 2020
Episode 8: Parks at War
In this month's episode we interview David Ivison, historical researcher for The Royal Parks Guild. David tells us about the practical uses the Royal Parks had during both world wars, paying particular attention to WW1.
He explains how the government drained the lake in St James's Park to make way for the temporary building of the Ministry of Shipping and how much of the parks were taken over for allotments to combat food shortages. We discuss how the wars shaped our parks today and the touching stories of parks' staff who made the ultimate sacrifice for their country.
Published: Wednesday 25th November 2020
Episode 7: Brompton Cemetery - Halloween Special
In this month's Halloween special we are talking with Charli Carver the Business Development & Cemetery Services Manager for Brompton Cemetery, one of the fantastic  green spaces we maintain.
Charli tell us about what it's like to work in the amazing cemetery, the history of this beautiful space, the stories of the people buried there and some strange encounters she's had. Come and explore Brompton Cemetery with us, a space for both the living and the dead.
Published: Friday 23rd October 2020
Episode 6: Running Green
This week, we're going behind the scenes of the Royal Parks Half Marathon, the flagship fundraising event for the Royal Parks charity. Founded in 2008, this incredible run goes through four of the eight Royal Parks and takes in some of the most extraordinary sights London has to offer. We explore the race's role in shaping sustainability in the UK and talk with project-lead, Persephone Deacon-Cole, about the future of the event. To learn more about the Royal Parks Half Marathon, presented by Royal Bank of Canada visit royalparkshalf.com.
Published: Friday 25th September 2020
Episode 5: Prickly Business - The Urban Hedgehog
In this episode, Bryony Cross, Volunteering and Programmes Manager for The Royal Parks takes us on a long journey through the night to learn about the urban hedgehog. One of many weird and wonderful mammals in the Royal Parks, we are home to the only breeding population found in central London.
We learn about their history in the Royal Parks, talk about uncovering little hoglets, and uncover the role you can play in ensuring their survival for generations to come. Join us as we learn more about this prickly business.
Published: Wednesday 19th August 2020
Episode 4: Bugs of the Royal Parks
Discover the wonderful world of the minibeasts we call invertebrates. Dr. Alice Laughton, The Royal Parks' Mission: Invertebrate Project Manager, tells us more about the role they play in supporting our beautiful green spaces, how the biodiversity in the parks has changed during lockdown and how The Royal Parks supports these incredible critters to help them thrive… Cue Mission: Invertebrate!
Published: Wednesday 22nd July 2020
Episode 3: Trooping the Colour
Lucy Kellett, Interpretation Manager for The Royal Parks, interviews Mark Wasilewski, Park Manager for St James's Park, to learn about the national events and celebrations hosted in the Royal Parks. They explore the pomp and circumstance that is Trooping the Colour, as well as other memorable moments in the city's history.  Learn more about the behind-the-scenes work that goes into the making of these incredible events possible in London.
Published: Thursday 11th June 2020
Episode 2: Dawn Chorus
In this episode, we explore the incredible natural event called Dawn Chorus. Royal Parks team members Tony Duckett, a conservation officer, and Alison Dent, a learning officer, share their expertise about this special song that nature sings this time of year.
Tune in to learn more about what Dawn Chorus is and why it only happens during a short window in spring. You'll learn how to identify a variety of birds by their song, many of which you may hear on your daily walks. Our team shares stories of the unique birds that can be found in our Royal Parks, including a special sighting of a Red Throated Diver.
Published: Saturday 16th May 2020
Episode 1: The Pelicans of St. James's Park
In this episode, we interview Hugh Smith, our wildlife officer. Hugh looks after and feeds our resident pelicans in St James's Park, while also looking after all our other wildlife.
Hugh talks about what it's like to look after 6 Great White Pelicans, the stories of how they arrived into the park and about the mischievous Gargi who flew away on a holiday only a few weeks ago.We talk about the history of St James's Park and tell you about some secrets that you may not know about, including a story about a governor of Duck Island and his connection with Champagne.
Published: Monday 4th May 2020
Trailer: Hidden Stories of The Royal Parks