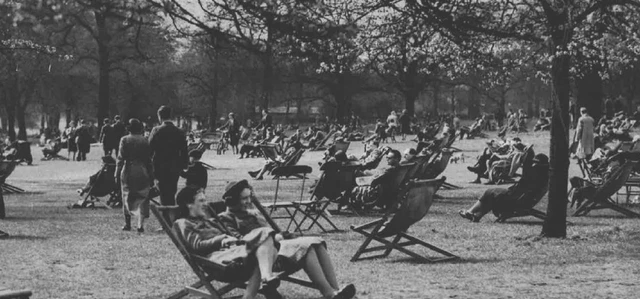 History of the Royal Parks
As their name suggests, the Royal Parks of London are lands once used by the Royal Family for leisure and recreation.  
From Royal playgrounds to parks for the people 
It is no coincidence that many of the parks are close to royal palaces – from Buckingham Palace next to St. James's Park, Kensington Palace in Kensington Gardens and Hampton Court Palace bordering Bushy Park. 
Several of the parks can trace their origins back to King Henry VIII in the 1500s who, as a young man, rode and hunted in Greenwich Park and Richmond Park – both situated close to what were royal palaces at the time. 
Not satisfied with these two parks, Henry commandeered the land which now makes up Hyde Park, Kensington Gardens and The Regent's Park, seizing it from Catholic monks and turning it into another vast hunting park.  
The King also built the new palace of Whitehall, the surrounds of which stretched out into the areas now known as St. James's Park and The Green Park.  
Over the centuries that followed, generations of British monarchs made their mark on the parks – from King Charles II whose 'Grand Plan' transformed Greenwich Park in the 1660s, to Queen Caroline who reimagined Kensington Gardens and created the famous Serpentine lake in the 1720s.
Opening to the public  
The parks gradually opened to the public. Hyde Park was the first, opened up by King Charles I in 1637. King Charles II invited the public into St. James's Park soon after, and by the 1800s all the parks were open to everyone – Londoners and visitors alike. 
In the Victorian age, the parks became an important public space for major events. To take the example of Hyde Park alone, it hosted the Great Exhibition in 1851, was marched on by reformers in 1866 and saw 300,000 suffragettes come to the park demanding the vote in 1908. 
All of the parks played an important role in the two World Wars. Parkland was turned into allotments and air raid shelters were dug beneath them. In the First World War, a 'camouflage school' was established in Kensington Gardens and in the Second World War, the D-Day landings were planned from an American base at Bushy Park. The traces of war can still be found in many of the parks. 
In 2017, The Royal Parks charity was formed to look after London's eight Royal Parks on behalf of the government. The charity now manages these 5,000 historic acres across the capital, running education programmes and activities while raising funds to support its important work on conservation and biodiversity.   
Today, the Royal Parks are the most famous collection of urban parks in the world – and it is easy to see why. Their rich histories are woven all around their majestic tree avenues, bright flower beds, historic monuments and abundance of wildlife.  
The Royal Parks are famously called 'the lungs of London', but they are also its heart.