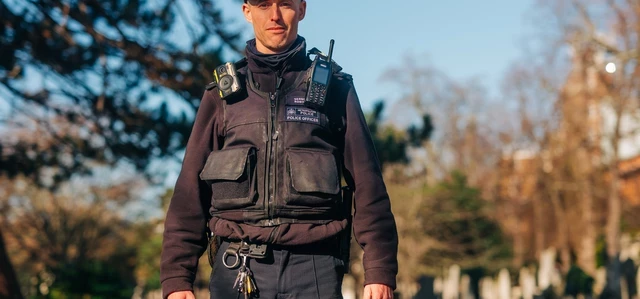 Policing & safety
Policing in the Royal Parks. Looking out for your safety and that of the wildlife
Protecting 5,000 acres of London's beautiful green spaces
The Royal Parks has dedicated police officers that make sure we all stay safe, and that everyone leaves the parkland and its wildlife as they found it. The Parks Police are part of the Metropolitan Police Service and are a highly reactive, responsive team.
Visitors tell us that they feel very safe in the parks, and our security policies and safety regulations are there to keep it that way and improve on it.
Being clear about policing and safety
There are some activities we ask you not to do. It's to keep you, and everyone else in the parks, safe. They're non-negotiable, so please don't even try.  
These are the things that you're forbidden do in a Royal Park. You will be fined if you break the law:    
You can't barbecue anywhere or light any fire
You can't sell alcohol 
You can't swim in any of the water, and that includes your dog. The exception to this is an area of the Serpentine set aside for people to use by the Serpentine Swimming Club
You mustn't camp overnight or stay after we've locked the gates.  
You will also find signs around the parks that let you know where you can and can't cycle.
The Regent's Park & Primrose Hill
Help the police to help you
The parks police rely on you to be their eyes and ears when you're out and about. If you see or hear somebody doing something that doesn't look right or looks like it's causing or could cause harm to others, please contact them as soon as possible.  
The sooner they know, the sooner they can respond.
Call it in
Call 999 if it's an emergency (if a crime is taking place, you suspect someone of a crime, violence is being used or threatened, or where there is a danger to life), or 101 if it's a non-emergency. You can also report a crime online via the Metropolitan Police Report a Crime site.
If you would like to get in touch with the Parks Police about something non-urgent you can contact them @MPSRoyal_Parks on X.
Hyde Park