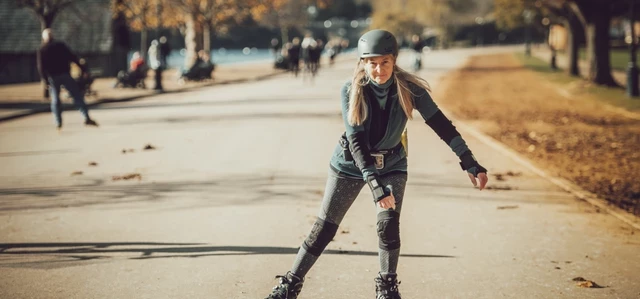 Skating licences
If you are a commercial skating instructor, you'll need to register with The Royal Parks charity before you can start sessions in the unique environment of the Royal Parks.
Becoming a registered Commercial Skating Instructor in the Royal Parks
As a commercial skating instructor, you must be registered in order to operate in six of the Royal Parks where you can skate. Commercial skating isn't permitted in St. James's Park, or The Green Park.
The registration scheme enables The Royal Parks charity to manage and regulate the number of commercial skating instructors who operate in the parks. This ensures appropriate levels of use.
The registration scheme also ensures that:
The parks are protected.
All visitors can access and use the public open space.
Park visitors can take part in and enjoy the health benefits of skating instruction in a variety of outdoor environments.
Skating instructors hold appropriate qualifications, are fully insured and hold liability for participants' safety.
 
How do I register to be a Commercial Skating Instructor?
Once you're ready to apply:
Read the terms and conditions for Commercial Skating Instructor and the Skating Policy. Fill out the registration form and attach the following documents:
Evidence of Public Liability Insurance £2 million.
A signed and dated risk assessment and method statement to cover your sessions and a brief written policy on your emergency procedures including First Aid and Accident Reporting.
Evidence of UKCC Level 2 qualification of similar. Evidence of DSB check if working with children or vulnerable adults.
Please allow two weeks for processing and, if approved, pay the licence fees and charges.
You will receive a Royal Parks armband and will be registered on our database.
Please view our terms and conditions here.
Please apply using the form below.
How much does it cost to register as a Commercial Skating Instructor?
The registration fee is £150 per instructor plus VAT and is limited to a total of 15 hours per week.
The registration period shall run from 1st April – 31st March inclusive in any year. The fee will be calculated from the date you wish to start operating on a monthly pro-rata basis.