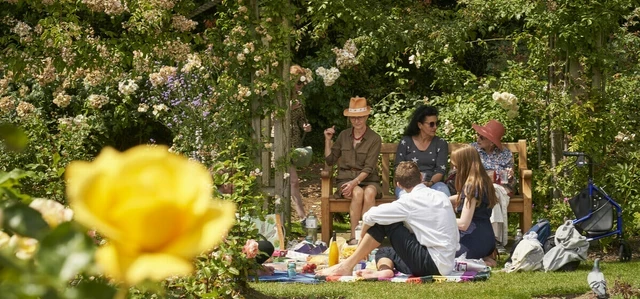 The Royal Parks – who we are and what we do
We are the charity that cares for the most famous collection of urban parks in the world.  
We protect and sustainably manage the parks for everyone to enjoy.
Our vision
To provide free access to beautiful, natural and historic parks, which improve our quality of life, health and wellbeing – this is particularly important in a city environment.
Our purpose
To manage, protect and improve the parks in an exemplary and sustainable manner so that everyone, now and in the future, has the opportunity to enjoy their natural and historic environments.
Havens for people and wildlife
The Royal Parks are havens in a busy city so we set ourselves the highest standards to make sure we protect and maintain them responsibly, respectfully and sustainably. 
Each of the eight Royal Parks and other exceptional public spaces we look after including Brompton Cemetery and Victoria Tower Gardens, are unique landscapes and wildlife habitats. Our role is to protect and preserve these parklands while welcoming millions of visitors a year.
Why we do it
There are over 77 million visits to the Royal Parks each year. People meeting up with friends and family, spending time alone in nature, attending music, arts or food events, discovering more about our shared history or just getting a bite to eat. A Royal Park is a place where you can put the world on hold for a moment and enjoy the peace and quiet of over 5,000 acres of open parkland in the city. A place to discover more about the natural world, as well as our place in it.
We are committed to protecting the wildlife, habitats and historic heritage of the Royal Parks, and to providing access to parks that can improve people's quality of life and wellbeing.
How we do it
It currently costs around £55 million a year to manage the Royal Parks. As a charity, we need to raise 80% of that income ourselves.
We are supported by hundreds of volunteers who give up their free time, donate, or take part directly in challenge events to raise funds that support our work. This helps us care for the parks day to day and carry out vital  conservation projects. Our many Friends groups and partners play a key role too. 
Thank you – we couldn't do it without you.