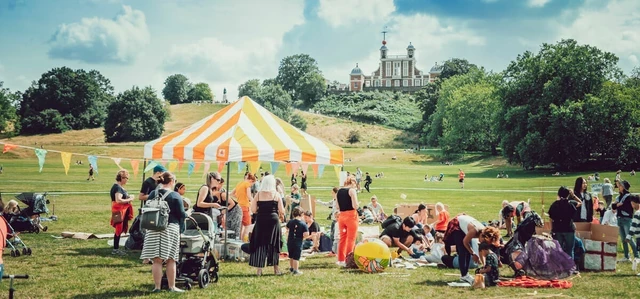 Commercial & licences
With over 5,000 acres of open green space in the heart of the capital, London's Royal Parks make a great location for many commercial activities, from sole traders to larger organisations.
If you want to use any of the Royal Parks as a location for your business activities, you must apply for a licence.
Supporting local businesses and creating opportunity
We want to support local business activities in the Royal Parks as much as possible, while protecting the parks and their wildlife, and park users. So you must apply for a commercial licence or permit, and pay a fee for your planned activity or event. 
We give every application careful consideration and balance the needs of all our users and the special natural environments of the parks. 
What kinds of commercial activity can take place in a Royal Park? 
Whether you're a professional dog walker, a fitness trainer, or would like to stage your wedding photos against a beautiful natural backdrop, a Royal Park can make the perfect setting for business, as well as pleasure. We invite applications for licences from businesses as wide ranging as commercial dog walking companies, fitness trainers, commercial skating instructors, and from individuals planning wedding or lifestyle photography. 
Catering licences for the Royal Parks 
Providing high quality food and drink is very important to us, as part of our commitment to welcoming visitors. We grant licences to suitable catering companies who must then operate their café, restaurant or kiosk sustainably. Find out about the licencing process here, or visit our Procurement page to see what opportunities and tenders are currently available. 
We follow UK procurement law, acquiring goods, works and services by competition wherever possible. 
What licence do I need to hold an event in a Royal Park?
From sponsored walks or fundraising picnics to major live concerts and sports events, we can host a wide range of appropriate live events in a Royal Park. We licence hundreds of smaller gatherings, and issue contracts for as many as 30 larger events each year. You must submit an application form and pay a fee, regardless of the size of your event.  
You'll find all the application forms, terms and conditions and codes of conduct for commercial activity here in this section of the website.