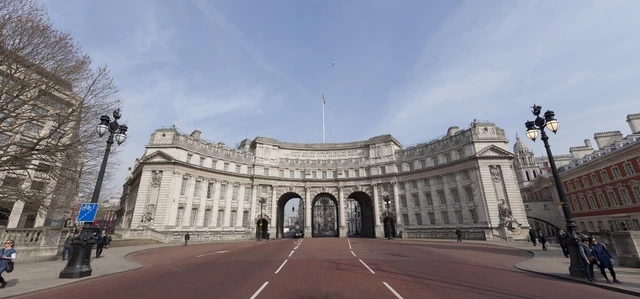 Coach parking and drive-through permits
Commercial, public service vehicles and coaches are not permitted on park roads within the Royal Parks unless approved by us for official business.
However, we recognise the importance of St. James's Park and their associated buildings as a visitor attraction and will allow coaches through the park's roads by advance purchase of a permit.
Coach parking
Unfortunately, coach parking has been cancelled indefinitely.
Coach drive-through permits
Coach drive-through permits can be purchased from the St. James's Park office for £18 (inclusive of VAT).
On purchase of a drive-through permit single-decked coaches are permitted to enter St. James's Park via Admiralty Arch, to drive along The Mall, and to exit the park via Constitution Hill to Hyde Park Corner.
Stopping on roads within the parks is not permitted. Double-decker coaches are not permitted in the parks. Coaches are not permitted on any other road in St. James's Park, The Green Park or in Hyde Park.
On Saturdays, Sundays and public holidays the Mall and Constitution Hill are closed to traffic.
Further information
For further information, please contact the St. James's Park office using our contact form.