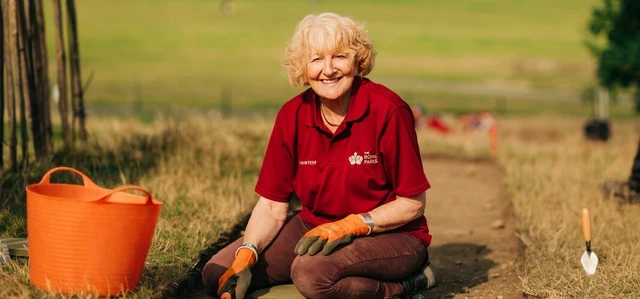 Heritage volunteering at the Royal Parks
If you've a passion for history and enjoy enthusing others, join our heritage volunteers.
The Royal Parks – helping history and heritage flourish
London's Royal Parks span over 600 years. They've hosted moments that shaped history, acts of protest and scandal.
You may research your favourite statue in The Green Park or delve a little deeper into the story behind Speakers' Corner – this is your opportunity to share knowledge and inspire other visitors too.
You might be leading one of our heritage walks and talks, helping curious visitors discover the hidden history and secret past of London's Royal Parks.
We have archaeological volunteering opportunities too and our heritage volunteers have helped dig up prehistoric tools and other amazing artefacts from London's past.
London is a diverse city, and we welcome volunteers of all ages and abilities and from all cultures and communities.
Become a Wildlife conservation volunteer

Become a volunteer in our allotments, gardens or nursery

Become a Volunteer Ranger or Learning Volunteer