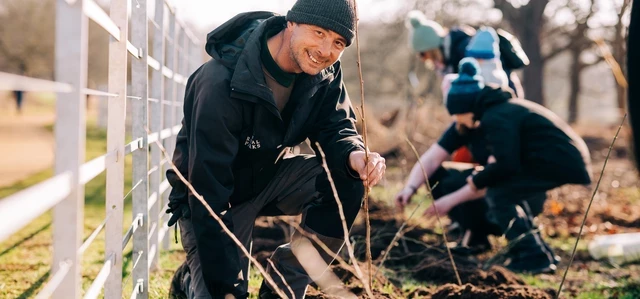 The Royal Parks – our environment, culture and community
A beautiful workplace, 365 days a year. A welcoming, inclusive working environment. A place where you can excel.
Our working environment
Whether your Royal Parks job is out and about in the parks, caring for the wildlife, landscape, and heritage sites, or inside one of our park offices, it's probably fair to say we've got one of the best working environments in London. 5,000 acres of open parkland and a front row seat from which to watch the changing seasons. Even if you're joining an office-based team, you'll still have fresh air and open space surrounding you.
It's a working environment that enhances your personal wellbeing, as well as your career.
Our working culture
Being properly rewarded for your work is very important. But so is being able to do your job in a welcoming, friendly atmosphere and an inclusive working culture.
We take our responsibility of caring for the most famous collection of urban parks in the world very seriously. Our culture at The Royal Parks charity is rooted in our five values. We are responsible, excellent, inclusive, open and respectful. What that means, in practice, is that we set ourselves the highest standards in our work. And we promise to behave openly and respectfully towards each other, our visitors and any external suppliers and contractors that we work with.
Working at The Royal Parks charity
What development support will I get?
When you join, you'll have a full induction, and then regular one-to-ones with your manager. Together you'll agree a personal development plan, with a mid-year and annual performance review. Everybody is also invited to join our staff conferences – either in person or online – which are great opportunities to keep up with what's going on and connect with colleagues from around the charity.
Will I have the opportunity of extra training?
We're committed to your career growth and to helping you achieve everything you're capable of. We offer internal and external training courses, conferences and networking events to build on or add to your skillset and personal development.
Do you offer flexible working?
We fully support flexible working, and where possible, flexible start and finish times. Being flexible about when, where and how people carry out their jobs is part of being a responsible employer. Because the parks are open every day of the year, some roles can't be as flexible as others and for some, that means being on site full time. We'll always make that clear on our job descriptions.