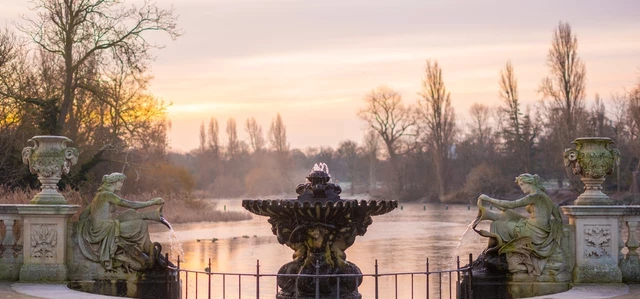 Gardens
Discover the gardens of the Royal Parks. Glorious, inspiring gardens to explore all year round.
Gardens for all seasons
The Royal Parks are home to a wealth of beautiful gardens – some world famous and well loved, others hidden gems.
Whether you want to leave the world behind for an hour to stroll through a woodland garden in springtime, enjoy the glory of a rose garden in full summer bloom or just crunch through the autumn leaves, there's a garden within the Royal Parks for you. Whatever your mood, whatever the reason, and whatever the season.
Some of the gardens and parks feature formal layouts, such as St. James's Park and The Regent's Park, designed by John Nash, and Andre Le Notre's Greenwich Park. You can contrast these heritage gardens with the more contemporary community, woodland and wildlife gardens – like Alexandra Daisy Ginsberg's beautiful Pollinator Pathmaker garden in Kensington Gardens. 
As anyone who gardens knows, a gardener's work is never done. Our Royal Parks teams work year round, planting, conserving and caring for the historic gardens. We're responsible for major restoration projects, such as the lottery-funded restorations at the Isabella Plantation in Richmond Park, Brompton Cemetery and currently Greenwich Park.
Creating gardens that don't cost the Earth
We want to create beautiful gardens, but we're committed to creating those gardens sustainably and responsibly. That's why our bedding plants are now grown peat-free and locally at our Hyde Park super nursery. And we make planting choices based on wildlife, biodiversity and sustainability.