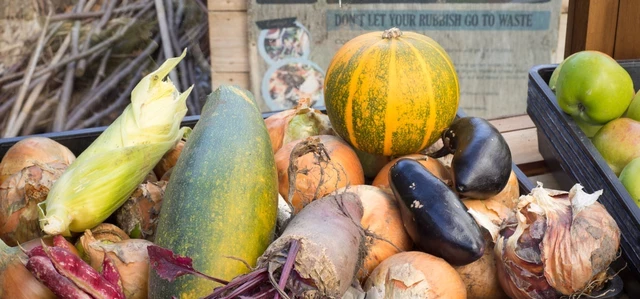 The Queen's Orchard
The Queen's Orchard is an enclosed area of approximately 0.3 hectares where fruit and vegetables are grown. It is located in the north-eastern corner of Greenwich Park.
The orchard is open to the public from Wednesday to Sunday in the spring and summer months. 
It is currently closed for winter and will re-open on Wednesday 14 February 2024.
Opening hours
The opening hours are 10:30am - 1:30pm and 2pm - 4:45pm.
Inside The Queen's Orchard
You will find a variety of heritage fruit trees, dating back to the 1500's
apples
pears
cherries
plums
peaches
apricot
nectarine
medlar
quince
There are two ponds in the orchard, a formal pond at the centre of the vegetable area and an informal pond by the fruit tree meadow.
History of the Queen's Orchard
The Queen's Orchard was part of Greenwich Park from the 17th century onwards, but was alienated in 1976 when the Greenwich Hospital Estate sold it to Greenwich Council.
It remained in their ownership and was managed as a wildlife garden until it was returned to The Royal Parks.
With help from local volunteers and members of Greenwich Park Friends Group, we cleared the site and set in motion plans to restore the orchard to a place for growing fruit and vegetables. During 2011 a variety of fruit trees were planted, the earliest dating back to the 1500's.
During 2012, pathways were restored, raised planting beds using timber and brick and the two ponds were installed. Volunteers worked with us to cultivate the beds, plant and tend to a variety of vegetable and flowers. The orchard is still maintained with the help of our volunteers today.