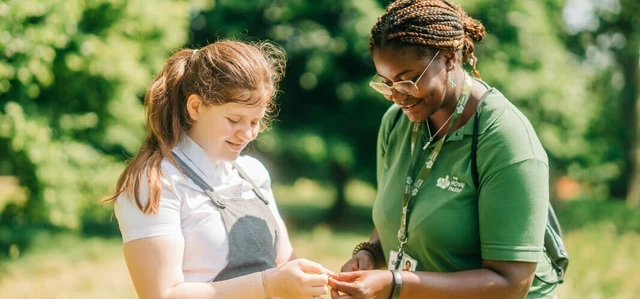 Equality, diversity & inclusion at The Royal Parks charity
We're committed to encouraging all people and all communities to enjoy London's Royal Parks.
That means creating a working culture and community that is as diverse and varied as the city it serves.
The Royal Parks – celebrating difference and diversity
As an employer, we recognise and celebrate different personalities, different working styles and diverse backgrounds. It's our job to create a supportive, inclusive working environment that respects and actively encourages different ways of working together. You can read more about what this means in practice in our Equality, Diversity and Inclusion Strategy. 
Like in biodiversity, difference is our strength. It helps us all to flourish.
We welcome applicants from all backgrounds.
We want to put everyone in the best possible position to succeed. If you think that you may need more support in the working environment, or to complete our application process, please do get in touch. We'll be happy to talk to you about any adjustments you may need. You may like to know more about our commitment to personal wellbeing, too. 
We aim to provide fair and equal opportunities for everyone, from the moment you apply
The Royal Parks charity is proud to be a disability confident employer and a member of the Employers Network for Equality and Inclusion. We're committed to offering an interview to candidates with disabilities who meet the essential criteria for the job.
Contact a member of our team here.
View our Royal Parks vacancies and latest job opportunities in London. 
You can discover more about our culture and values here.