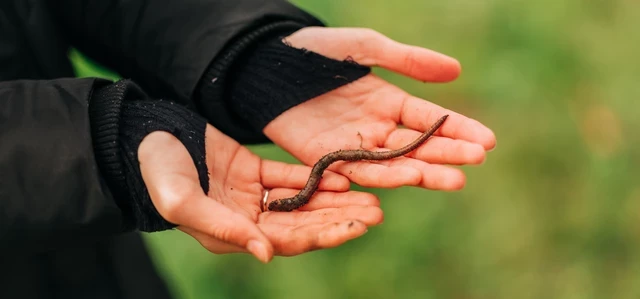 Citizen Science: Earthworms and Leaves
Key information
2, 9, 16 & 21 November and 12 December 10am - 4pm
Kensington Gardens

Bushy Park
Get a wriggle on and help us investigate worms in the Royal Parks
We need your help to investigate earthworm activity in areas where there are lots of leaves and where leaves are cleared in our parks. Earthworms are vital creatures – helping to mix up and aerate soils, breakdown and recycle decaying leaves, and helping to fertilise our soils, making them healthy for plants and trees to grow.
What to expect:
Join Keiron, a researcher who is part of our Help Nature Thrive team, to help us better understand the earthworm abundance and diversity in our parks.
We will be digging soil pits and searching through to count and collect earthworms.
Learn how to recognise adult or juvenile earthworms.
Gain practical experience in collecting and preserving earthworm specimens.
Learn about the value of healthy soil, what we are doing to conserve it and how you can help.