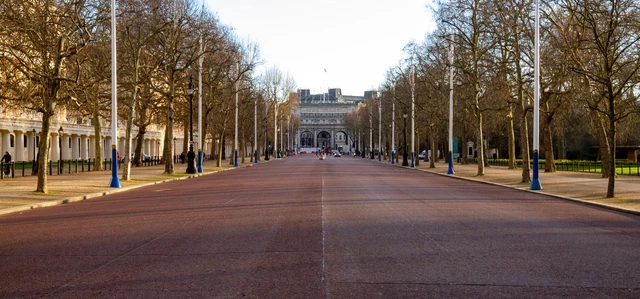 The Mall
The Mall is a grand processional route in honour of Queen Victoria, which has seen innumerable historic Royal processions including coronations, state openings of Parliament and state visits.
Creation
During King Charles II reign, in 1660 he ordered the redesign of St. James's Park and this included a centerpiece - a straight canal, 2,560ft long and 125ft wide, lined on each side with avenues of trees.
The name
The name is derived from Pelle Melle, a game introduced by King Charles which was traditionally played in St. James's Park. Traffic was permitted on The Mall in 1887.
Ceremonial role
Today, The Mall plays an important part in ceremonies such as Changing the Guard, Trooping the Colour and also Royal events such as weddings and funerals and the recent Jubilee celebrations.