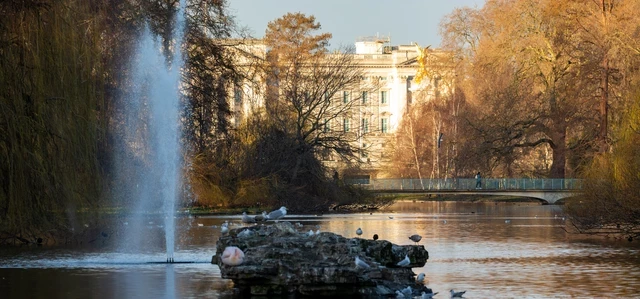 Duck Island
Duck Island is a nature reserve for St James's Park bird collection. It is located on the east end of St James's Park Lake.
Originally built in 1665 on the site of a duck decoy, the island is both a sanctuary and a breeding ground for the collection of wildfowl and other birds.
There are approximately 17 species of bird regularly breed in the park, including mute swans and a resident colony of pelicans.
Duck Island also houses the water treatment facilities and pumps for the lake and fountain.