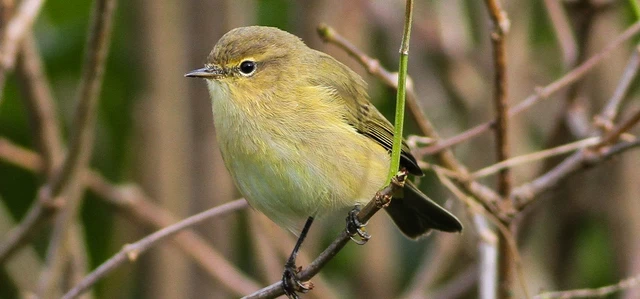 Nature
Greenwich Park is a site of Metropolitan Importance for Nature Conservation - a haven for wildlife and people within the bustle of London. Greenwich Park was originally heathland – dry, sparse grassland growing on acidic, sandy soil.
Acid grassland is now a rare and nationally important habitat. It's home to wildlife which loves sun and bare, patchy ground – mining bees and digger wasps, butterflies, insect-eating birds, and plants such fine-leaved grasses, lichens and gorse.
Acid grassland is now mostly confined to the park's southern half – the largest area is Croom's Hill. In summer, the crimson flowers of sheep's sorrel attract butterflies like the small copper, and the ground is peppered with tiny holes - the nursery burrows of mining bees. Since the 1960's, much of the Park's grassland has been mown and fertilised to create lush, green lawns. However, this amenity management has been at the expense of biodiversity.
The Royal Park's flagship new project, Greenwich Park Revealed aims to redress the balance and boost biodiversity throughout the park. It will restore precious acid grassland habitat, plant wildlife friendly trees and plants and install loggeries and bat boxes.
Experts and volunteers will carry out wildlife surveys to monitor the success of these biodiversity enhancements.
We have identified these key species which will benefit from improved habitat management in the park:
Woodland birds: tawny owl, whitethroat and chiffchaff 
Stag beetle 
Mining bees and digger wasps 
Grassland butterflies: meadow brown, Essex skipper, marbled white and small copper 
Acid grassland plants: harebell, sheep's sorrel and heath bedstraw 
 
How will Greenwich Park Revealed help wildlife?
Surveying
Greenwich Park Revealed has been four years in the making. In 2018/19, we commissioned professional ecologists to conduct a range of wildlife surveys. This has set a baseline to measure the impact of our biodiversity enhancements against. Volunteers will carry out regular surveys throughout the four-year project, with professional surveys being conducted in 2024.
Grassland Restoration
In 2020 we implemented a new mowing regime for the park's wild grasslands. Rather than the usual fortnightly mowing, we are now cutting different areas on a three-year rota. This provides shelter for wildlife and allows wildflowers to set seed. Some areas will be cut annually, some twice a year and some left for 3 years, with the cuttings removed to avoid enriching the soil.
Tree Avenue Restoration
2020 also saw the start of our Tree Avenue Restoration programme. This will happen over 10 years and where appropriate we will use wildlife-friendly species such as lime and disease-resistant elm to restore our formal avenues.
Wildlife Friendly Planting
Greenwich Park Revealed will see extensive planting of native scrub such as hawthorn and gorse to provide habitat for insects and birds. The Flower Garden and newly landscaped areas will be planted with pollinator-friendly perennial flowers and Vanbrugh Yard will feature a wildflower orchard.
Lake restoration
The Flower Garden Lake will be supplied with groundwater from a borehole to improve the water quality. Marginal planting will include native wetland species such as yellow-flag iris, marsh marigold and purple loosestrife. These measures aim to improve habitat for dragonflies, amphibians and water birds such as moorhens and tufted duck.
How will Greenwich Park Revealed engage people?
The Wilderness - learning and discovery
The Wilderness will offer opportunities to discover nature from pond-dipping and natural play to guided walks and environmental education. The Field Studies Council is our learning partner for Greenwich Park Revealed. They will provide outdoor learning for schools, short wildlife identification courses for adults, self-led orienteering and family fun days to engage children with nature.
Volunteering
Each year we will be recruiting and training volunteers to help us with biodiversity enhancement and monitoring. This includes butterfly surveying, bird box monitoring and tree-planting to create scrub habitat for nesting birds. Volunteering opportunities will be announced on our Current Opportunities page as they arise.
Flourishing grassland habitats in Greenwich Park

The Flower Garden Lake in Greenwich Park is being restored as part of the Greenwich Park Revealed project