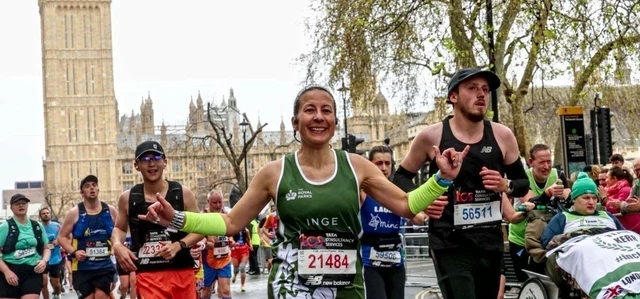 2024 London Marathon
Run and fundraise for The Royal Parks charity through the world's most famous marathon! The 26.2 mile race takes in stunning sites across London, starting in our very own Greenwich Park and finishing on The Mall in St. James's Park.
How to take part
You'll need to apply to take part and if you're successful, you'll join Team Royal Parks. We'll be here to support you all the way through your preparation with training and fundraising tips, our challenge events newsletter and of course to cheer you on at race day.
When, where and how much?
Event Date: Sunday 21 April 2024 
Minimum Sponsorship:  £2000 
Registration Fee:  £75 
Registration Deadline:  Friday 26 January 2024
Sponsorship Deadline: Tuesday 2 June 2024 (6 weeks after race day)
Please view our Terms and Conditions here.
Please complete the application form below
Why run and fundraise for The Royal Parks charity?
We are the charity that cares for the most famous collection of urban parks in the world, providing free access to London's beautiful, natural and historic green spaces, to help improve everyone's quality of life and wellbeing. We protect, and sustainably manage 5,000 acres of diverse parkland, from the funds we raise. 
What you'll get
A guaranteed charity race place provided to you by The Royal Parks charity 
A Team Royal Parks sustainable running vest 
Regular contact with and dedicated support from the Challenge Events Team to keep you motivated and prepare you for race day 
Monthly e-newsletters with lots of fundraising and training tips to support your sponsorship and training efforts 
x2 free tickets to Winter Wonderland 2023 (with free access to all rides) for the highest team fundraiser 
x10 free paintball tickets to the second highest team fundraiser 
x2 Hyde Park Guided Walking Tour tickets for the third highest team fundraiser 
Got your own place through the ballot?
Why not run for The Royal Parks charity? No registration fee necessary and there is no minimum sponsorship. All we ask is that you set up a JustGiving page and fundraise as much as you can! 
It's thanks to people like you, who are willing to go the extra 26.2 miles to fundraise for The Royal Parks charity, that we can protect the wildlife, natural habitats and historic buildings in the parks, and keep them at their best for everyone to enjoy, every day of the year.
If you have any questions about running and fundraising for Team Royal Parks, please get in touch using our contact form.