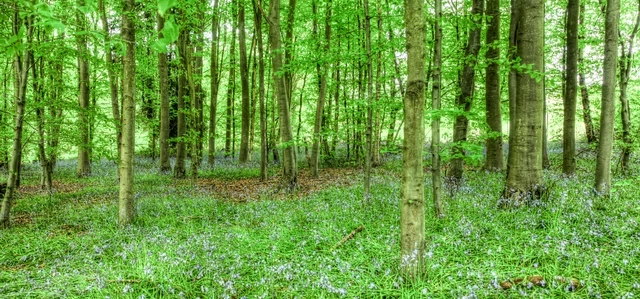 Tree strategy
The Royal Parks tree strategies conserve and protect over 170,000 mature, veteran and new trees every year.
Trees in the Royal Parks – protecting a special relationship
The trees of the Royal Parks are some of the longest-lived – and largest –natural organisms in the park landscapes. And because a tree can easily outlast a human lifetime, and the normal lifespan of any planning cycle, the tree strategies we are developing for each of the parks must conserve and protect far into the future. Sometimes, we need to be thinking in centuries. 
The Royal Parks charity is developing tree strategies for all the parks. These will be the baseline that governs the future planning and management of the woodlands, avenues, veteran trees and other trees that shape our historic park landscapes.
Trees for life
Trees and humans enjoy a special relationship. The park trees are hugely valued by park visitors – for their cultural associations, their seasonal beauty and the wildlife that lives in them. They provide shelter from a sudden rain shower, and shade on a summer's day.
Trees enhance our physical health and emotional wellbeing.
Each tree strategy takes into consideration the species, age and health of existing trees, which helps us plan how we can conserve these landscapes more effectively. We balance the needs of conservation with the need to enhance biodiversity, the arboricultural interest of the trees, and how they may help us reduce the impact of climate change. 
Protecting the treescapes of the parks
In many of the parks, it's the patterns of trees that are the integral element of the original historic park landscapes.  Trees that were planted hundreds of years ago are still with us today, and they are our responsibility. They must be carefully conserved and not overplanted or overcrowded, to provide the best mix of woodland, scattered trees and open landscape.
In such a crowded city as London, many people come to a Royal Park to simply enjoy the view. So we also make sure that the trees don't obscure important views inside and outside the parks and, where possible, enhance them.
These are long term strategies. They are informed by park history and heritage but acknowledge the need for future change and adaptation. The trees we plant today ensure that future generations will enjoy these unique park landscapes.