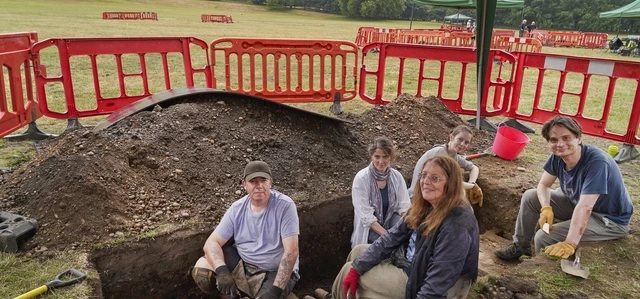 Archaeology strategy
Uncovering the rich history, heritage and the fascinating archaeology of the parks' past.
A sense of history, a sense of place
The Royal Parks contain a wealth of archaeological sites, from prehistory to the present. We recognise and value the importance of the historic environment. It plays a key role in the understanding and enjoyment of a visit to the parks.
This archaeology strategy guides our response to any projects that impact on the historic environment, and how we engage with local communities and the wider public about our work. It ensures that appropriate action is taken, in consultation with our colleagues at Historic England. 
The historic environment is a finite and precious resource. It must be carefully managed, to ensure it can be preserved for both for our generation, and those to come.
We aspire to lead the way in protecting and promoting the historic environment.
You can read the Royal Parks Archaeology strategy here.