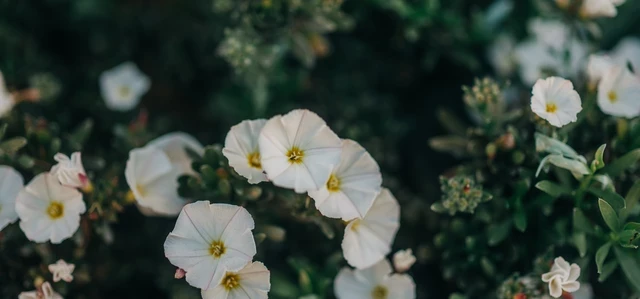 The Story of Alice Elizabeth Jarman
It is a sad but unsurprising fact that the history of the Royal Parks has a dark side. For centuries, these much-loved public spaces have been a stage on which Londoners have played out their lives and – sometimes – faced their deaths.
This is the story of one woman's tragic murder – a forgotten tale that offers us a glimpse into women's lives, wartime London and the history of Kensington Gardens.
A city at war
The year was 1915 and the city was at war. In January, gargantuan zeppelins reached Britain for the first time, dropping bombs along the East Anglian coast. It wouldn't be long until they reached London.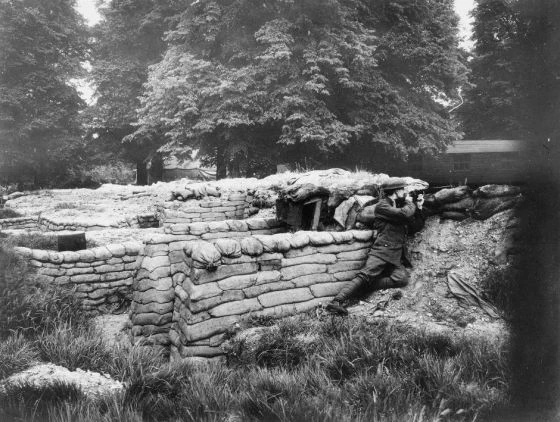 In Kensington Gardens, an area of the park known as Buck Hill had been taken over by swarms of soldiers. Here, they practiced digging trenches. Lord Hamilton, the Officer in charge, wrote: 
'A soldier who goes to war these days without knowing how to dig trenches has about as much chance as a rabbit who is born without the instinct of going to ground.'
Alice Elizabeth Jarman
Some of the officers stationed in the park might have recognised a local woman called Alice who frequented Kensington Gardens.  
Her life had not been a happy one. Born to a policeman and his Welsh wife in 1874, Alice Elizabeth Jarman was one of six siblings. She suffered a physical disability and was vulnerable. Friends described her as 'childish'.
After her parents died, Alice's life unravelled as she battled with mental ill health. Her siblings struggled to take care of her and on two occasions admitted her to St. Pancras Workhouse where she was placed under observation. 
Not long after leaving the workhouse, Alice became estranged from her siblings when they expressed concern about her relationships with men. They fell out of touch with each other, but Alice wrote them a letter in Christmas 1914 saying that she hoped they would not think of her as 'an unfortunate sister'.
Now needing to fend for herself, Alice took a room at a boarding house in Notting Hill. Records suggest that she may have turned to sex work in order to support herself. On one occasion the police had charged her as a 'disorderly prostitute' – but this in itself is not decisive evidence of Alice's activities. Women living in poverty were sometimes assumed to be engaging in sex work if they were exhibiting 'disorderly' behaviour. 
The 19th of February
At 8.30pm on the 19th of February 1915, two soldiers flagged down a policeman in Kensington Gardens. They reported that the body of a woman was lying in a ditch nearby. When the police officer went to investigate, he found Alice lying dead in the grass. She was sent to Westminster Mortuary, where her brother identified her body. 
An investigation was launched immediately. A surgeon determined that Alice had died just a short time before her body was discovered. Her throat had been cut. Detectives soon found a bayonet stashed in a sewer near the site of the murder but were unable to trace its owner. 
Though various suspects were interviewed, including a number of soldiers stationed in and around the park, no perpetrator was ever found. A newspaper reported:
'The task of the detectives is rendered the more difficult by the fact that no one among the [soldiers], and not even a sentry who was only sixty yards away, saw the woman or the murderer, or heard any cries of distress.'

Dundee People's Journal, 27th February 1915 
A coroner eventually delivered a verdict of wilful murder, judging that this was 'the crime of a homicidal lunatic'. Alice's siblings laid her to rest with their parents at Hendon Cemetery in northwest London. Her murder remains unsolved.
The changing landscape
The ditch where Alice was found had an interesting history linked to nearby Kensington Palace. In the 1700s, King George II and Queen Caroline had taken some land from Hyde Park, incorporating it into their private palace grounds.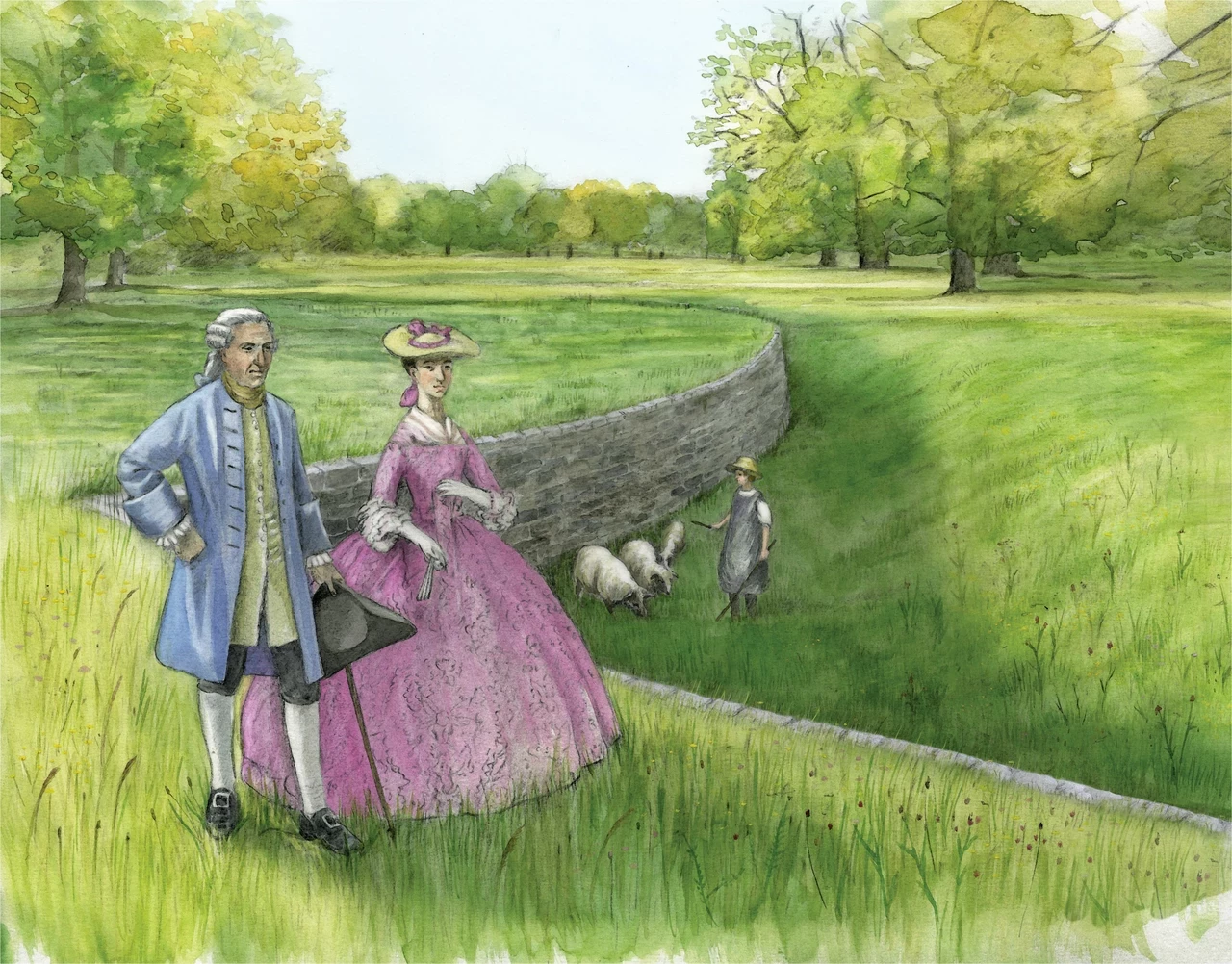 To protect these private gardens, the royal landscape designer Charles Bridgeman created a brick wall sitting within a deep ditch. Unlike a fence, this created a boundary without interrupting the view. 
This innovative feature was known as a 'ha-ha', possibly because people were surprised when they came across it! This feature was soon copied at grand estates across the country.
After the death of King George II, Kensington Gardens fell from royal favour as successive monarchs chose to live elsewhere. Bridgeman's wall was gradually removed from the ha-ha, but the ditch remained. 
By the early twentieth century, this ditch had become a popular location for amorous couples – especially as the park was open all night. It had a particular association with sex work, and troops who were stationed around the park could often be found there.
The ditch after dark
Alice's murder put the park under scrutiny, with much attention focused on the ditch where her body was found. The judge at the inquest into her death had recommended that it was filled in, and the London Council for the Promotion of Public Morality agreed. This organisation, which boasted the Bishop of London as a member, said that the park was becoming 'one of the moral plague spots of London.'
The Council decided to conduct their own investigation into behaviour around the ditch, submitting a report to park authorities in August 1915. This report, now in the National Archives, reveals the scale of nocturnal activity. On Sunday 18th July, for instance, investigators at the ditch had observed '48 couples locked in each other's arms' between 7.30 and 8pm. By 10.30pm, this had increased to 90 couples. Many soldiers were amongst this number.
Park authorities argued that there was no more activity in the ditch than elsewhere in the park, but – under pressure – eventually agreed to fill it in. As a result of the murder, Bridgeman's ditch disappeared from view and it remained this way until 1995 when it was re-excavated, once more marking out the historic boundary of Kensington Gardens. 
Today visitors to this peaceful corner of the park might be surprised to hear of the activities that took place here over 100 years ago, when London was in the grip of war.