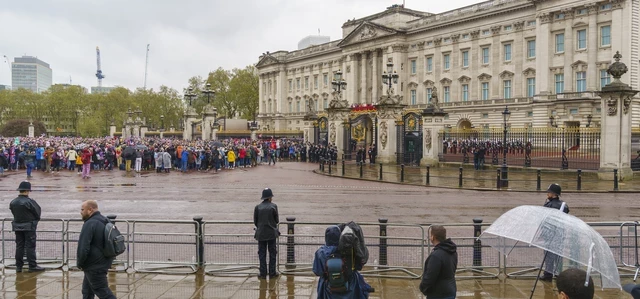 Royal Parks news permits
If you are a professional journalist wishing to film, photograph or record sound for the purposes of news coverage on any land managed by The Royal Parks charity, you'll need a valid news permit.
How to get a news permit for the Royal Parks
These are the parks and sites that we manage, and that require news permits: 
Brompton Cemetery 
Bushy Park 
The Green Park, including Canada Gate if you are planning to include views of Buckingham Palace 
Greenwich Park 
Hyde Park 
Kensington Gardens 
The Regent's Park and Primrose Hill 
Richmond Park 
St. James's Park, including The Mall, Horse Guards Road and Birdcage Walk 
Victoria Tower Gardens 
A 12 month news permit costs £150 plus VAT. You must wear the permit at all times while you're working in any of the Royal Parks or managed sites. Please allow up to ten working days for us to process your application. 
You can view the full Terms and Conditions for the Royal Parks News Permit. You can read the Royal Parks Regulations here.
Commercial filming requests
Please be aware that the communications team is unable to assist with general photography or filming enquiries. For other non-breaking news, photo or filming requests, get in touch with our filming team. 
For media requests please use the form below.
Use of satellite trucks  
Please be aware that the news permit does not cover satellite trucks. If you need to arrange satellite truck access, please contact our Communications Team at press@royalparks.org.uk 
If you're requesting parking after 5.30pm on a weekday or on weekends, then please call the Communications Team in the first instance on 0300 061 2128. 
Media coverage of Trooping the Colour 
The annual ceremony Trooping the Colour requires separate media accreditation. You don't need an additional news permit to cover the ceremony but you must have valid Trooping the Colour press accreditation. Please apply here.  
Media coverage of other ceremonial events 
Separate accreditation is also required at Canada Gate and on the Queen Victoria Memorial for some ceremonies and state occasions. Apply here for media accreditation for the upcoming State Opening of Parliament on 7 November 2023. 
Filming for non-news programming 
If you're filming for any non-news programming or broadcast – including documentaries and factual content – please get in touch with our filming team Filming in the Royal Parks. You can find more information here.
If you have any further questions about filming, or what is and isn't permitted in the parks, please either speak to our communications team or our filming team. Or you can check our Policies and Publications.