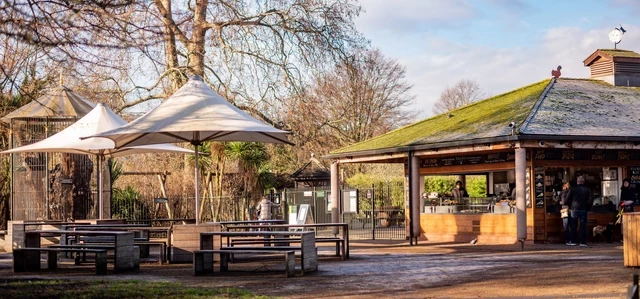 The Broad Walk Café offers locally roasted, single origin, speciality coffee, as well as teas, handmade cakes, pastries and a range of sandwiches on artisan breads.
There is an extensive hot food menu that includes the popular stone baked pizza, plenty of healthy and vegetarian options as well as a broad kids range.
Premium British scoop ice cream is offered along with a recipe for soft ice cream that is exclusive to Colicci.
The Broad Walk Café is located next to the Diana Memorial Playground, the Time Flies clocktower and the Elfin Oak.
By dining at one of our catering outlets, your purchase contributes to the care, upkeep and protection of the vital green spaces in which they operate.
Opening hours
The Broad Walk Café is open at 9am all year round. Closing times vary throughout the year depending on the park, please view the park closing times for the year. The café will close 30 minutes prior to the park closure.
The café is closed on Christmas Day and closes at 3pm on Christmas Eve and New Year's Eve.
The Broad Walk Café is operated by Colicci. 
Contact
Telephone: 0208 640 1700
Email: kensington@colicci.co.uk