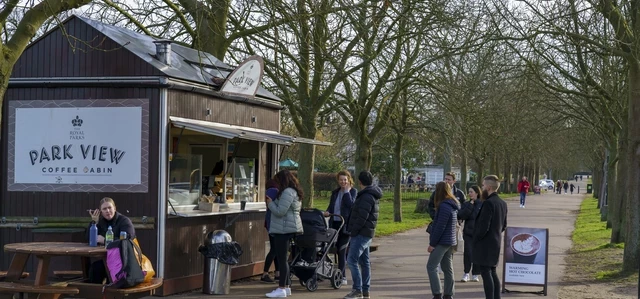 Wolfe Statue kiosk
The Wolfe Statue kiosk is the perfect place to grab a drink and a snack then rest your legs and take in the stunning views of East London.
Open daily for breakfast baps - choose from oak smoked British bacon or prime sausages from the Andrew James butchery in Somerset. We serve a good range of delicious meat-free menu items too.
Throughout the day we serve freshly made bacon and sausage baguettes, waffles, crepes and other sweet treats.
By dining at one of our catering outlets, your purchase contributes to the care, upkeep and protection of the vital green spaces in which they operate.
Opening hours
Closed until Spring 2024.
For more information, please contact 0208 305 2896 or email greenwichpark@benugo.com